In a recent statement, Charles Gasparino of Fox Business Network has ignited a heated online discussion with his controversial take on Ripple's recent legal victory against the U.S. Securities and Exchange Commission (SEC).
Contrary to the celebration among retail XRP holders, Gasparino argued that ripple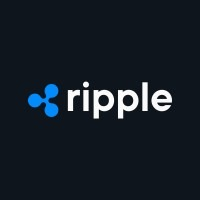 ripple m***[email protected] Crypto / Blockchain SolutionPayment solution
  didn't emerge victorious; instead, it suffered a loss. He labeled Judge Torres' ruling as "truly idiotic" and criticized it as a divisive decision in the Southern District.
He wrote on X, "Ripple didn't win; it lost. Retail XRP holders "won" for now because Judge Torres issued a truly idiotic, split the baby, ruling that's the laugh of the southern district."
Gasparino's remarks have not gone unnoticed, drawing criticism from prominent legal experts. Cryptolaw, founded by John Deaton, countered Gasparino's stance by emphasizing that blind bid/ask transactions on an anonymous exchange, representing a significant portion of XRP sales in this case, do not fall under the category of securities according to the Howey test. This perspective is backed by over 75 years of established case law.
Also Read: Consumer Advocacy Group Criticizes SEC Chairman's Approach to Crypto Regulation
Another legal expert, Bill Morgan joined the conversation, disputing Gasparino's view. Morgan highlighted that the legal community generally sees the outcome as favorable for Ripple. He pointed out that the judge's distinction between the token and the broader scheme, transaction, or contract was crucial in determining that the XRP token was not a security.
Morgan wrote on X, "The decision was split but Ripple got the better of it and won the key legal issue because the judge distinguished the token from the scheme, transaction or contract and found that token wasn't a security. The effect of the decision was such that the SEC was forced to give up its case against Larsen and Garlinghouse."
In July, U.S. District Judge Analisa Torres, based in Manhattan, delivered a partial victory to Ripple in the legal proceedings, determining that the sales of XRP on public exchanges did not constitute unregistered securities offerings. Following this decision, Judge Torres dismissed the SEC's request to appeal the ruling.
Source: Read Full Article