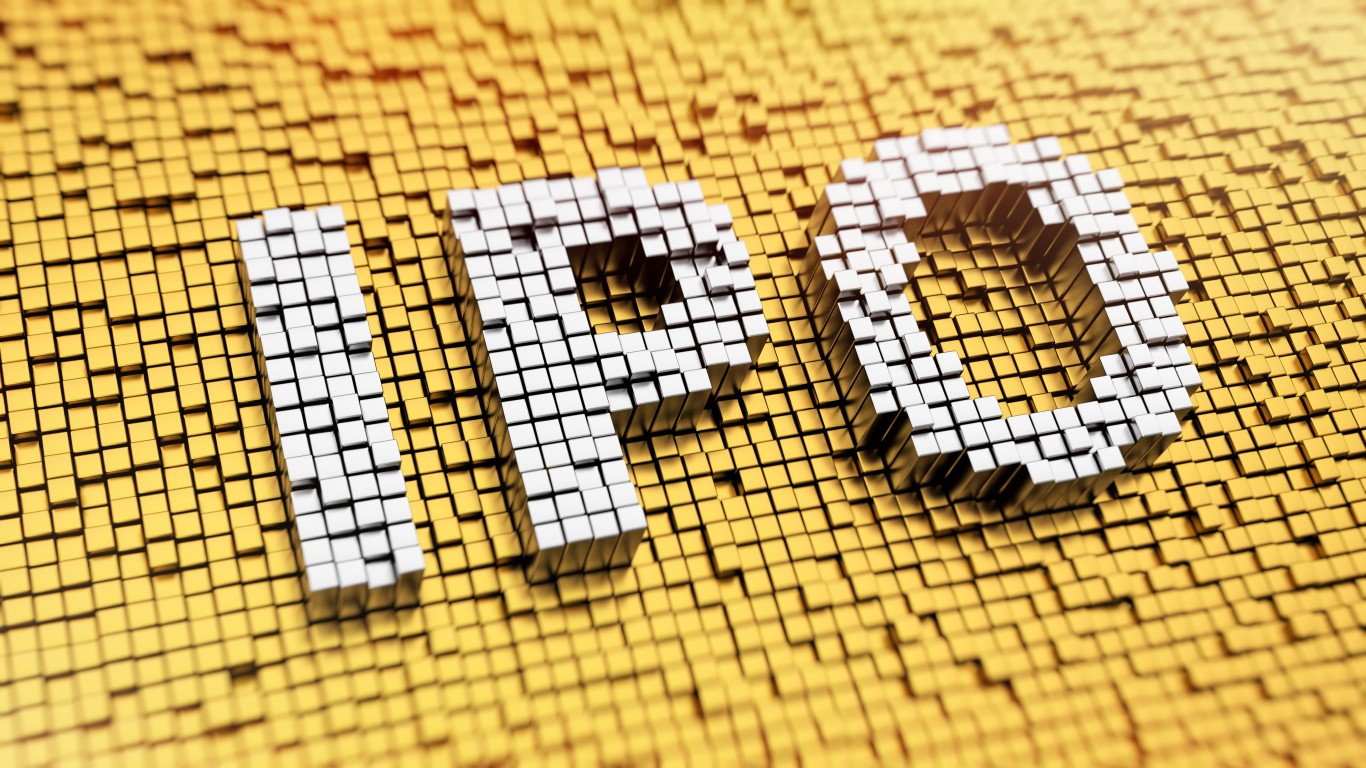 For years, the initial public offering (IPO) market was strong and traders and investors made some serious money. Around the time the pandemic started in early 2020, the Special Purpose Acquisition Company (SPAC) market exploded and companies raised billions of dollars from investors. SPACs have existed for decades, but their popularity has soared in recent years. In 2020, 247 SPACs were created with $80 billion invested, and in 2021, there were a record 613 SPAC IPOs. By comparison, only 59 SPACs came to market in 2019, according to Investopedia.
All the excitement came to a grinding halt by late 2021 and that continued into 2022, which saw basically zero activity on either front all year. While there were plenty of companies looking to go public via the IPO route, with the market tumbling all of 2022, the demand was virtually nonexistent.
With a solid market rebound in 2023, the winds have shifted and some quality companies have been able to go through the IPO process and come out solid winners. Well, winners out of the gate, but the recent volatility in the markets and worries over an extended artificial intelligence technology rally took its toll on five huge deals, and savvy investors and traders are scooping up the shares at a discount, in some cases, to the initial offering prices.
While perhaps not suited for investors who are more conservative, the following five top stocks are exciting ideas for more aggressive growth investors with a higher risk tolerance and could bring some outsized returns over the next year. It is important to remember that no single analyst report should be used as a sole basis for any buying or selling decision.
Arm
This massive deal was a breakthrough as the European semiconductor giant returns as a public company. ARM Holdings PLC (NASDAQ: ARM) architects, develops and licenses central processing unit products and related technologies for semiconductor companies and original equipment manufacturers rely on to develop products.
It offers microprocessors, systems intellectual property (IP), graphics processing units, physical IP and associated systems IP, software, tools and other related services. Its products are used in various markets, such as automotive, computing infrastructure, consumer technologies and the Internet of Things. The company operates in the United States, China, Taiwan, South Korea, and elsewhere.
ALSO READ: A Debt Ceiling Market Crash in November Is Entirely Possible: 7 Smart Moves for Investors to Do Immediately

Arm, which supplies core technology to companies including Apple and Nvidia, priced its initial public offering at $51 a share. Shares quickly traded up to $69 in a frenzy not unlike those in past decades. However, the shares have backed up to just above the IPO price.
There is no published Wall Street consensus target for the company, and a few companies that were not in the deal have come out with so-so ratings. However, for investors willing to do some homework, this could be a long-term home run. The shares closed on Wednesday at $53.46, up close to 4% on the day.
Sponsored: Tips for Investing
A financial advisor can help you understand the advantages and disadvantages of investment properties. Finding a qualified financial advisor doesn't have to be hard. SmartAsset's free tool matches you with up to three financial advisors who serve your area, and you can interview your advisor matches at no cost to decide which one is right for you. If you're ready to find an advisor who can help you achieve your financial goals, get started now.
Investing in real estate can diversify your portfolio. But expanding your horizons may add additional costs. If you're an investor looking to minimize expenses, consider checking out online brokerages. They often offer low investment fees, helping you maximize your profit.
Source: Read Full Article