President Trump touts 'strong V' recovery of sectors of the US economy amid coronavirus pandemic
Trump holds news conference in the White House to update his administration's response to COVID crisis.
President Trump said putting former Vice President Joe Biden in the White House would bring about the "biggest tax increase in history" on Thursday.
Continue Reading Below
EXTRA CORONAVIRUS UNEMPLOYMENT BENEFITS TO START IN 2 WEEKS: KUDLOW
"They want to tax $4 trillion, it's going to be the biggest tax increase in history by far," Trump told "Mornings with Maria." "They're big taxers. It's just something that won't work. We'll have – you will see a depression the likes of which you have never seen. You'll have to go back to 1929, I guess it doesn't get too much worse than that."
Trump touted the stock market's performance during his term.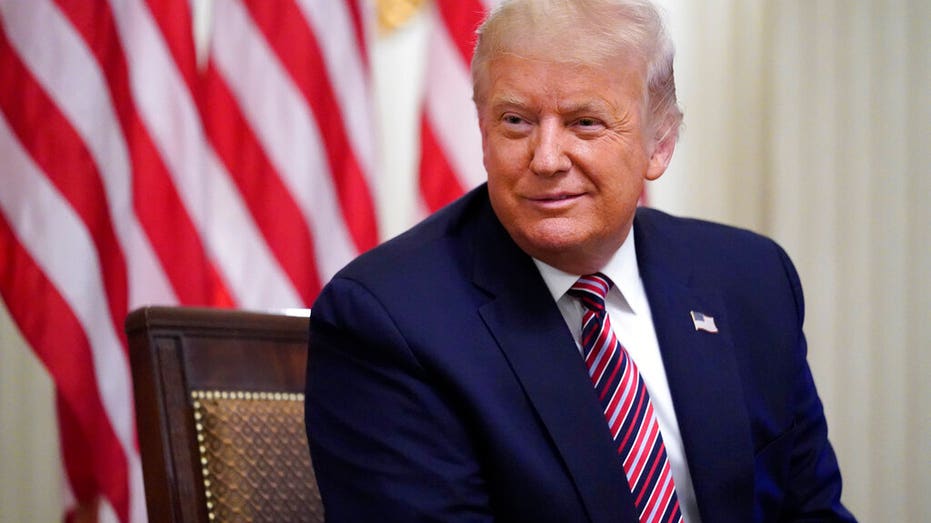 President Trump listens during an event called "Kids First: Getting America's Children Safely Back to School" in the State Dining room of the White House, Aug. 12, 2020, in Washington. (AP Photo/Andrew Harnik)

"We're in the middle of a pandemic, and yet we're going to be hitting records as the Nasdaq already has many times," he continued.

The policies Biden intends to enact, including raising taxes on individuals making more than $400,000 a year, would collect raise tax revenue by $3.8 trillion over the next 10 years, according to analysis by the Tax Foundation. The Tax Foundation says Biden's plan would end up collecting roughly $3.2 trillion in actuality "when accounting for macroeconomic feedback effects."

GET FOX BUSINESS ON THE GO BY CLICKING HERE

Source: Read Full Article