There is no plan to direct over the top (OTT) communications players who generate large amounts of traffic to give a 'fair and proportionate' share of their revenues to telecom network operators, the communications ministry has said.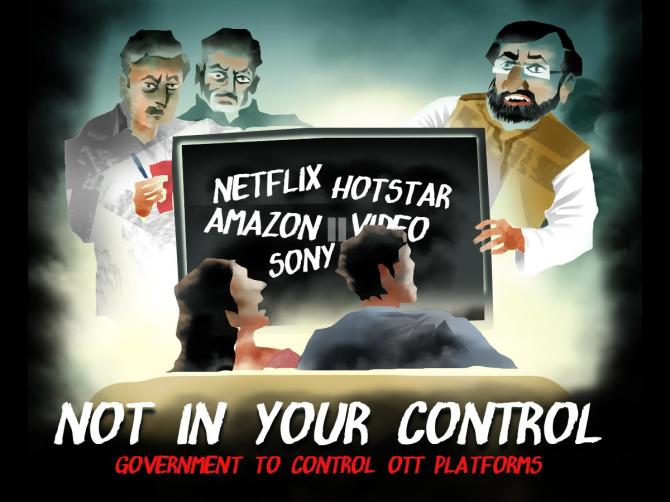 A senior official allayed any such apprehension by saying: "We have no proposal of this kind or anything like this which we are working on.
"There is no fresh reference on this matter to the regulator (Trai)," he said.
The ministry's view is significant as telecom network operators have been escalating this issue since July when Trai issued a consultation paper called 'Regulatory Mechanism Over OTT Communication Services and Selective Banning of OTT Services'.
One area Trai is seeking opinions on is whether a collaborative framework is needed between OTT service providers and telecom service providers.
Related to this is what potential challenges could emerge from such a framework on net neutrality, consumer access and consumer choice.
Open house consultation on the paper is going to start soon.
The telcos, under the aegis of the Cellular Operators' Association of India (Coai) have said that OTT players have been offering bandwidth-heavy services and generating disproportionately higher traffic, forcing them to invest more to upgrade their networks.
While the OTT platforms earn revenues from both consumers and advertisers, the telcos have been saddled with increased demand for bandwidth with nominal revenues and ARPUs that do not justify the network investment incurred to facilitate it.
Furthermore, they have done so without impacting consumers.
Telcos want the government to provide a legal framework which ensures that large traffic generators pay a fair and proportionate share to mobile network operators for the service provided by them in order to incentivise them to deliver the traffic in a more efficient manner.
They point to an ICRIER report, which has said that OTTs should contribute towards the network costs of telcos and not continue to 'ride for free'.
Predictably, OTT players have opposed the move, saying that it would violate net neutrality norms because it does not provide for equal, non-discriminatory treatment of content by internet access providers.
Second, they point to the global example of a network usage fee in South Korea and how it had a notable impact on the future of data and internet usage: both foreign and domestic OTTs chose to suspend or degrade their services or simply exit the market.
Third, OTT players reject the claim that it is only they who benefit.
They argue that while telecom service providers offer the network, it is OTT apps that provide content that boost user demand for this capacity.
This in turn increases network services consumption.
In short, it's mutually beneficial, not one-sided.
Source: Read Full Article