A muted revenue performance in the September quarter and weak management commentary weighed on the stock of consumer major Marico which shed 8.5 per cent to Rs 542 from its intraday highs on Tuesday.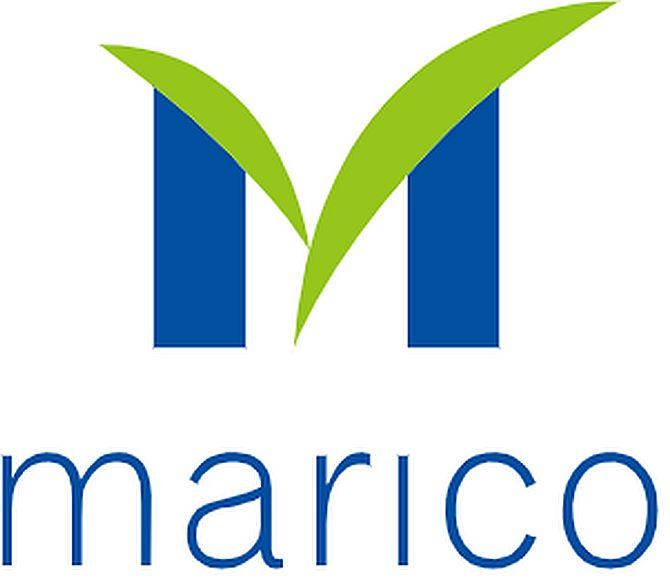 The company indicated that demand trends were similar to that of the June quarter with instances of increasing food prices and below-normal rainfall distribution in some regions impeding the anticipated recovery in rural demand.
Revenues in the June quarter (Q1FY24) declined by 3.2 per cent year-on-year (Y-o-Y) with a subdued performance from the rural segment.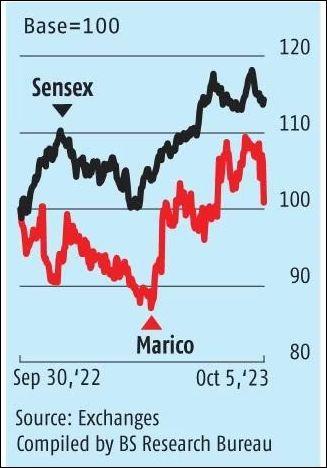 Volumes in the June quarter were impacted due to trade destocking and rationalisation of trade schemes.
For Q2FY24, the company indicated that consolidated revenues would fall marginally on account of price corrections in key domestic portfolios over the past year and currency depreciation in some of the overseas markets which had an adverse effect on the reported rupee growth in the international business.
Brokerages had pegged the revenue growth to be in low single digits.
Says Nitin Gupta of Emkay Research: "Marico's commentary on the Q2 topline sounded weaker than our expectations, while that on profitability was in-line. We now build-in a 1 per cent consolidated revenue decline as compared to earlier expectation of 2 per cent growth."
What led to the weak topline is the low single-digit volume growth for the Parachute hair oil and Saffola edible oil portfolios.
The latter had grown in low double digits in the June quarter and analysts had built in expectations of high single digits. While the value added hair oil segment saw a low single digit sales growth, volumes are likely down by a similar quantum.
ven as the topline missed expectations, operational performance is in line with street estimates.
The management indicated an operating profit growth in low double digits with margins expanding both at the gross and operating levels.
Copra (input for hair oil) prices have been favourable as has been the edible oil basket though the latter has been volatile.
Lower raw material costs are expected to boost gross margins by 440 basis points Y-o-Y to 48 per cent in the quarter.
While the company has ramped up spends on advertising and promotions, profitability at the operating level is still expected to see a 200 basis points plus jump over the year ago quarter to around 20 per cent.
The company expects to improve its performance in the second half of FY24 on the back of gradual pick up in volume and topline growth in the domestic business and healthy momentum in the international business.
It has maintained its full year (FY24) operating profit margin guidance at 20 per cent plus and a 250-300 basis point gross margin expansion.
While Emkay Research has a hold rating with a target price of Rs 585, Motilal Oswal Research has a 'buy' rating with a target price of Rs 690 given attractive valuations and healthy return on equity.
For UBS Securities, Marico is a top pick in the consumer sector as they expect volume growth for the sector to recover in the second half due to populist measures by the government, stable urban demand, price cut benefits reaching consumers, upcoming festive season and companies pushing large/combo packs.
Disclaimer: This article is meant for information purposes only. This article and information do not constitute a distribution, an endorsement, an investment advice, an offer to buy or sell or the solicitation of an offer to buy or sell any securities/schemes or any other financial products/investment products mentioned in this article to influence the opinion or behaviour of the investors/recipients.
Any use of the information/any investment and investment related decisions of the investors/recipients are at their sole discretion and risk. Any advice herein is made on a general basis and does not take into account the specific investment objectives of the specific person or group of persons. Opinions expressed herein are subject to change without notice.
Source: Read Full Article