Net foreign direct investment (FDI) in India, inflows minus outflows, declined sharply in April-August this year to $2.99 billion from $18.03 billion in the same period last year on moderation in global activities and a rise in repatriation.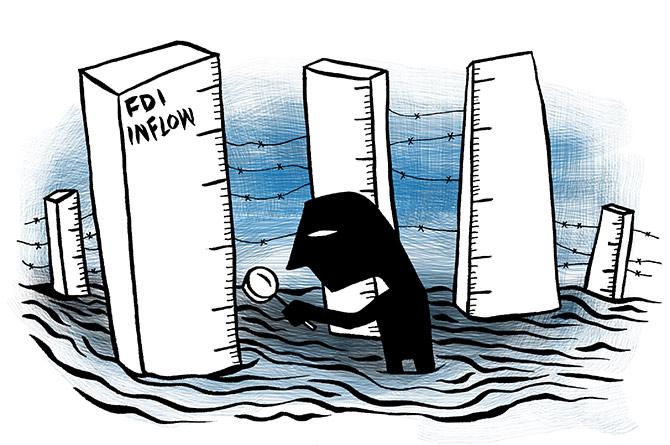 The Reserve Bank of India's data (October 2023 bulletin) said FDI in India was $7.28 billion and FDI by India, that is money invested abroad from the country, was $4.28 billion in April-August 2023.
As for 2022, FDI in India was $22.79 billion and FDI by India was $4.76 billion in April-August.
Repatriation/divestment by those who made direct investment in India rose to $19.63 billion in the five months of FY24 from $11.41 billion in April-August 2022, the RBI data showed.
The RBI in its Monetary Policy Report, issued along with monetary policy review (October 2023), had said looking ahead the "higher for longer" interest rate scenario in the US and other advanced economies could keep risk aversion towards assets in emerging market economies elevated and impinge upon capital flows.
Global foreign direct investment is also slowing.
Global deals involving mergers and acquisitions are languishing at a 10-year low because high interest rates weaken activities in equity markets.
This has adverse implications for the global foreign direct investment (FDI) cycle, already in a slump, the RBI's State of Economy report (issued on October 19) pointed out.
Source: Read Full Article