'With NPA under control, we should be able to post better profits.'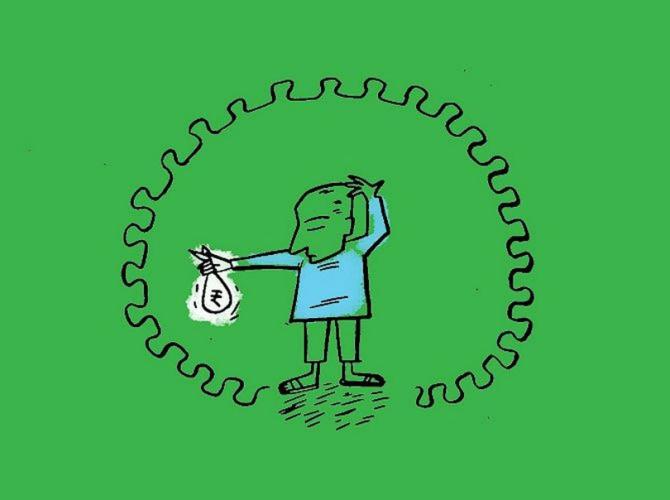 Shriram Finance Ltd, the largest retail NBFC in India, posted 14 per cent rise in consolidated net profit during the second quarter due to a rise in business volume and improved asset quality.
Umesh Revankar, executive vice-chairman of the firm, believes that the company's assets under management (AUM) may see healthy growth during the rest of the year as well.
In a video interview with Shine Jacob/Business Standard, Revankar talks about Q2 numbers, demand growth, and the regulatory scenario.
How do you assess the company's performance during the second quarter?
Normally, the first and second quarters see slow growth, but this time we have seen faster growth.
AUM has grown by almost 19 per cent in the first half.
Profits are also growing at around 15 per cent year-on-year.
Our gross stage III assets (loans overdue for over 90 days) improved from 6.31 per cent to 5.79 per cent, while net stage III assets improved to 2.8 per cent, compared to 3.32 per cent during the second quarter of 2022-23.
You reported an AUM growth of over 19 per cent against your guidance of 15 per cent. How do you assess this situation?
I think we should continue to grow at this level. Around 18-20 per cent is something that we are confident about in the second half of the financial year.
Normally, the first half is the difficult part, and in the second half, demand is always higher because of the festival period.
One of the growth areas would be vehicular finance, which would be growing much faster.
We also have recorded quite a large number of deliveries on Dussehra.
All put together, the growth during the second half should be good, and with NPA under control, we should be able to post better profits.
Also, the net interest margin has improved to 8.93 per cent, compared to 8.33 per cent during the previous quarter, without much increase in the borrowing cost.
The margin expansion is a huge positive for us.
Earlier, the Reserve Bank of India came out with a scale-based regulatory framework, and it was again notified in its new master direction for non-banking financial companies (NBFCs). Do you see any impact on the sector?
It has no impact on the sector. It came into effect last year, but they had announced it around four years back, scaling it into the upper layer, middle layer, and the rest.
They have categorized it based on the company size. That has no impact on our performance.
We will be regularly supervised and regulated on par with the banks, which is the idea behind the upper layer.
Otherwise, on accounting and performance, there is no impact.
There has been a significant rise in bank credit for the past few months in the current financial year, with NBFCs also growing at a higher pace. What is the reason for this?
Credit growth is mainly because of the economy growing well. Last quarter, the economy grew at 7.8 per cent; in such a scenario, credit growth will also be more than 20 per cent.
I think that is natural growth, and there is nothing extraordinary, other than a faster growth in the economy.
The demand is basically coming out of infrastructure spending by the government.
Heavy vehicles have grown faster at about 16 per cent year-on-year, while light commercial vehicle growth has been around 4 per cent.
I believe that infrastructure spending is going to drive the growth for the rest of the year as well.
I think, going ahead, for us, MSME and two-wheelers will also keep growing.
Construction equipment may also see an increase as post-monsoon, construction activities increase.
NBFCs have approached the RBI seeking clarity on norms to issue credit cards on your books. What is Shriram Finance's strategy in this regard?
We are not in a rush regarding credit cards now. The industry wanted to get some clarity in this regard.
We have not asked this individually. The RBI has said that they will come out with a proper framework for this.
How are you seeing the trends in the electric vehicle segment?
The movement of electric vehicles in the passenger vehicle segment is something that we are closely watching.
After subsidies were withdrawn for the sector, sales came down in May.
Again, that is inching up. We would like to see the trend for the next six months, which will give an indication of how the two-wheeler, three-wheeler, and four-wheeler demand will change.
It all depends on the infrastructure and charging eco-system.
Feature Presentation: Aslam Hunani/Rediff.com
Source: Read Full Article