The size of the Indian financial services market could touch around $340 billion in the next few years.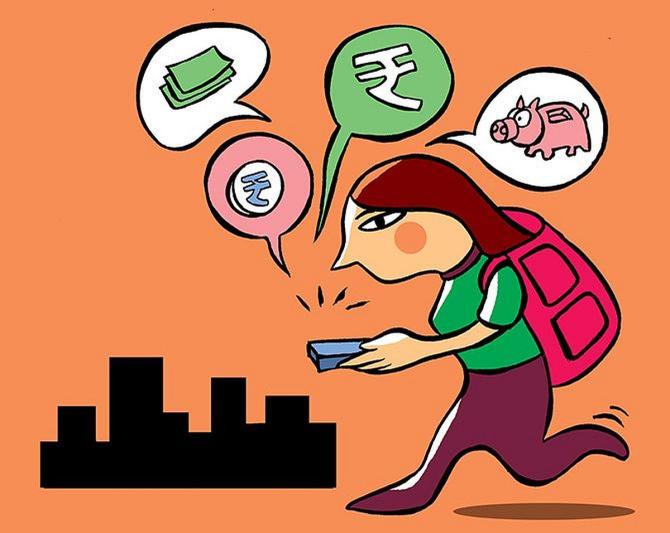 After digital payments, financial services is becoming the next big battleground for players such as Walmart-owned PhonePe, Amazon, Google and Paytm.
The size of the Indian financial services market could touch around $340 billion in the next few years.
PhonePe said it sold over 500,000 insurance policies on its platform during the period April – August 2020.
This makes PhonePe the fastest-growing insure-tech distributor in India within just 9 months of the insurance category going live on the app.
PhonePe forayed into the insurance segment in January this year.
It was the first digital payment platform to launch international travel insurance for business and leisure travellers.
Since April, it has launched 5 more insurance products, which include Covid-19 insurance, domestic travel insurance and the hospital daily cash.
The other products deal with dengue and malaria insurance and personal accident cover in addition to international travel insurance.
"Customers continue to repose their trust in PhonePe as they find buying insurance on our platform affordable, simple to understand and easy," said Hemant Gala, vice president for financial services and payments, PhonePe.
"This is in line with our goal to be a one-stop destination for all insurance needs of our customers.
"We are in talks with multiple insurers and have many new products in the pipeline which will be launched in the coming months," he said.
The PhonePe app has seen insurance purchases from over 15,000 pin codes.
Over 70 per cent of PhonePe's users come from Tier- 2 and Tier-3 cities with many users buying insurance for the first time.
The leading Tier-2 and Tier-3 cities for insurance sales on PhonePe are Visakhapatnam, Jaipur, Ahmedabad, Nashik, Vijayawada and Aurangabad.
E-commerce major Flipkart is also scaling up its overall fintech category, which comprises consumer credit constructs, device insurance, and seller financing, according to the sources.
This week, the Bengaluru-based firm and Bajaj Allianz General Insurance Company came together to offer 'Digital Suraksha Group Insurance' for customers who want to cover themselves against financial losses caused as a result of cyber-attacks, cyber frauds, or other such malicious activities across various online platforms.
The insurance compensates for direct financial loss (up to the sum insured) due to unauthorised digital financial transactions as a result of identity theft arising out of cyber-attacks, phishing and spoofing, and SIM-jacking.
Flipkart's rival, Amazon, the world's largest online retailer, is planning to tap multiple sectors in the country ranging from insurance, wealth management to credit through its digital payments arm Amazon Pay.
The company had partnered with Acko General Insurance to offer insurance for two-wheelers as well as four-wheelers.
It had also launched Covid-19 health insurance to all its sellers in the country.
This year, Amazon Pay launched 'Amazon Pay Later', a service that extends a virtual line of credit to eligible customers.
It partnered with digital lender Capital Float and The Karur Vysya Bank (KVB) for this.
Tech giant Google also forayed into the digital lending space in the country, recently.
According to sources, its digital payments app Google Pay is forming partnerships with fintech firms and had already onboarded ZestMoney to offer credit to consumers, signalling a larger interest to tap the financial services market in the country.
As more customers in India get used to the idea of shopping and transacting online, a large portion of them will also begin seeking credit digitally.
This week, digital payments firms Paytm said that its wholly-owned subsidiary Paytm Money has opened stockbroking access for everyone in the country.
The company aims to onboard over 1,000,000 investors this fiscal with the majority of them as first-time users from small cities and towns.
Its efforts are aligned to drive higher penetration in investing with an easy-to-use product, low pricing (zero brokerage on delivery orders, Rs 10 for intraday) and digital KYC (know your customer) with paperless account opening.
The company said it is striving to become the most comprehensive online wealth management platform in India driving financial inclusion for the masses.
Paytm Money had already registered over 220,000 investors.
Out of these, 65 per cent are in the age group of 18 to 30 years which reflects that more millennials are building their wealth portfolios.
Besides, large cities like Mumbai and Bengaluru, the platform also witnessed small cities such as Thane, Guntur and Bardhaman.
"We aim to democratise wealth management services that contribute to the growth of Atmanirbhar Bharat," said Varun Sridhar, CEO, Paytm Money.
"Our technology-enabled solutions help make stock investing simple and easy," he added.
Source: Read Full Article