Infosys said on Tuesday it is collaborating with Microsoft to jointly develop industry solutions that leverage Infosys Topaz, Azure OpenAI Service and Azure Cognitive Services.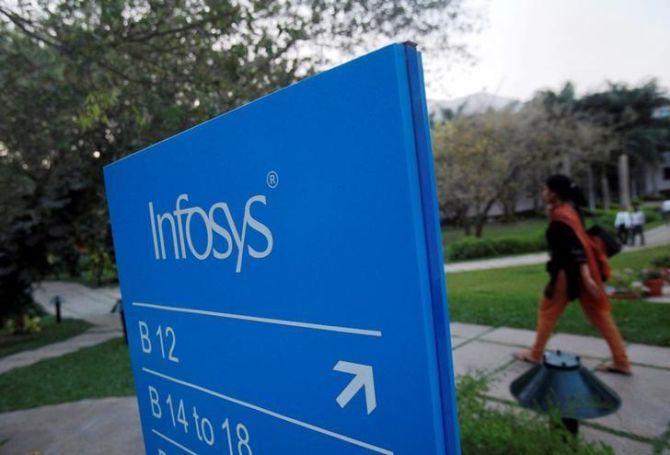 Both organisations are bringing together their respective artificial intelligence (AI) capabilities to enhance enterprise functions with AI-enabled solutions across multiple industries.
The integrated solutions are aimed at accelerating the rapid democratisation of data and intelligence that will help businesses increase productivity and drive new revenue growth.
Generative AI (GenAI) has opened new avenues of AI applications, and Infosys said it is providing solutions in multiple application areas, such as semantic search, document summarisation, contact centre transformation, AI-augmented software development lifecycle, and marketing content creation.
Through the collaboration, Infosys Topaz is using Microsoft Azure OpenAI Service and Azure Cognitive Services to augment its capabilities in order to help enterprise customers transition from digital to AI solutions.
"Infosys Topaz is empowering businesses with improved operational efficiencies and reduced time-to-market for launching new products and services.
"It converges the power of Infosys Cobalt and data analytics to AI-power business and deliver cognitive solutions and intuitive experiences that revitalise growth.
"Through our strategic collaboration with Microsoft, we will continue to lead the generative AI revolution, helping businesses amplify human potential and navigate their next steps towards becoming AI-first enterprises," said Balakrishna DR, Global Head of AI and Automation, Application Development & Maintenance, Infosys.
Nicole Dezen, chief partner officer, Microsoft, said, "We are pleased to expand our collaboration with Infosys to deliver innovative solutions, utilising Azure OpenAI Service and Azure Cognitive Services, that will help customers develop new business models and realise new revenue streams.
"By harnessing the power of generative AI, Infosys will help customers accelerate growth and innovation."
Earlier this month, Infosys partnered with US-based Nvidia to help businesses enhance productivity through the utilisation of GenAI apps and solutions.
This partnership will incorporate the Nvidia AI Enterprise ecosystem into Infosys Topaz, including models, tools, runtimes, and GPU systems.
Infosys had also said it will establish an Nvidia Center of Excellence which will be dedicated to training and certifying 50,000 of its employees in Nvidia AI technology, thus providing GenAI expertise to its network of customers across various industries.
Source: Read Full Article