The crypto market doesn't look too good today, with the downtrend continuing after Bitcoin's drop these days.
It seems that XRP continues to underperform Bitcoin and Ethereum and investors are debating the direction of XRP these days.
The crypto market is still bloody following the recent BTC crash. At the moment of writing this article, the most important coin in the market is priced at $10,253.56.
Potential reasons for which XRP does not see a price rise
The online publication the Daily Hodl just revealed that an XRP investor and Redditor who bought the digital asset near its all-time high about three years ago is questioning why XRP did not see a higher price surge.
There are some Redditors who blame Jed McCaleb, Ripple's former CTO, for dumping XRP on the market, which they argue keeps the price stagnant.
There are also others who say that XRP is still in its early stages and the price will see a more significant boost when will Ripple makes more progress and crypto becomes more mainstream.
A Redditor said: "On-Demand Liquidity and Internet of Value. XRP will play a huge role in all of it and the price will rise accordingly. They have just been building the highways in order to open up the gates."
Others are less optimistic, on the other hand. An investor said, "Don't wait on an XRP pump as it doesn't move much from where it currently is."
The person continued and said: "BTC is looking like it will climb above $12k again, ETH will be flirting with $500 soon, and XRP is still at $0.29. There will be no 2017-like run for XRP, as nobody wants or cares about the coin right now."
At the moment of writing this article, XRP is trading in the red and the coin is priced at $0.240049.
People Mentioned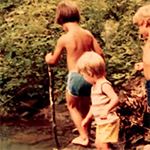 Jed McCaleb is the CTO of Steller, which is an open-source, protocol for digital currency to fiat money. Prior to co-founding Steller, McCaleb was also the founder of Mt.Gox exchange as well as serving as the CTO to Ripple and is also known for creating Magic: The Gathering Online Exchange, and the peer-to-peer eDonkey and Overnet networks.
Coins Mentioned

Companies Mentioned
CoinMarketCap is a website that provides cryptocurrency market cap rankings, charts, and more. It was purchased by Binance for $400M in 2020.
Source: Read Full Article